Lessons from social networking theory.
I will be facilitating a "Candlelight Vigil: Honoring our Patients, Friends, and Family Members" at the IHI Forum again this year. You can find out more information after you enroll for the 2014 IHI National Forum.
We plan to hold this memorial on Sunday, December 7th from 6:30 PM – 7:00 PM. Please find a little time in your busy schedules at the Forum to reflect and remember your patients and loved ones by lighting a candle in their memory. 
I'm creating a list of helpful links and resources for your facilities to assist families after loss which will be available following the event.
Let's reinforce our focus on saving lives together. Many have written that this event is one of the most memorable. Your presence is appreciated.

Medical experts and researchers testify before a Senate Health, Education, Labor and Pensions subcommittee about errors in medical treatment and patient safety.
Would be great if my readers would write to the Senate Subcommittee to thank them for their support of patient safety and transparency in medicine and encourage them to continue the discussion as lives are depending on them to take action for all of us as we (the patient and family) can't do it alone. 
Senator Bernie Sanders
332 Dirksen Building
Washington, D.C. 20510
tel (202) 224-5141
fax (202) 228-0776

Senator Barbara A. Mikulski
503 Hart Senate Office Building
Washington, DC 20510
Phone: 202-224-4654
Fax: 202-224-8858

Senator Kay R. Hagan
521 Dirksen Senate Office Building
Washington, DC 20510
Phone 202-224-6342
Fax 202-228-2563

Senator Sheldon Whitehouse
Hart Senate Office Bldg. Room 530
Washington, DC,
20510
P: (202) 224-2921
F: (202) 228-6362
Senator Tammy Baldwin
717 Hart Senate Office Building
Washington, D.C. 20510
Phone: (202) 224-5653
Fax: (202) 224-9787

Senator Christopher S. Murphy
303 Hart Senate Office Bldg.
Washington, DC 20510
P: (202) 224-4041
F: (202) 224-9750

Senator Elizabeth Warren
317 Hart Senate Office Building
Washington, DC 20510
Phone: (202) 224-4543
no fax listed

Senator Tom Harkin
731 Hart Senate Office Building
Washington, DC 20510
Phone: 202-224-3254
Fax: 202-224-9369

Senator Richard Burr
217 Russell Senate Office Building
Washington, DC 20510
Phone: (202) 224-3154
Fax: (202) 228-2981

Senator Pat Roberts
109 Hart Senate Office Building
Washington, DC 20510-1605
Phone: 202-224-4774
Fax: 202-224-3514

Senator Lisa Murkowski
709 Hart Senate Building
Washington, D.C. 20510
Main: 202-224-6665
Fax: 202-224-5301

Senator Mike Enzi
379A Senate Russell Office Building
Washington, DC 20510
Phone: (202) 224-3424
Fax: (202) 228-0359
Toll-Free: (888) 250-1879

Senator Mark Kirk
524 Hart Senate Office Building
Washington DC, 20510
Phone: 202-224-2854
Fax: 202-228-4611

Senator Lamar Alexander
455 Dirksen Senate Office Building
Washington, DC 20510
Phone: (202) 224-4944
Fax: (202) 228-3398
(list courtesy of Jeni D Safer Healthcare)
"Medical errors cost the US nearly a trillion dollars, with all considered….This is a problem that has not received anyone's attention."
Thank you, Senator Bernie Sanders and others for finally speaking up for those of us who have tried to make medical errors everyone's attention for years. 
Today's Headlines:
New AHRQ Reports Show Private Insurance Premiums Rising at Modest Rate
Evidence Lacking on Depression Treatment for Pregnant and Postpartum Women
Study Suggests Ways To Measure Quality of Children's Health Care More Accurately
New Guide To Clinical Preventive Services Available, E-Book Version Coming Soon
Register Now for July 22 AHRQ Health Care Innovations Exchange Webinar on Patient- and Family-Centered Care
Subcommittee Hearing - More Than 1,000 Preventable Deaths a Day Is Too Many: The Need to Improve Patient Safety
Committee:
Subcommittee on Primary Health and Aging
Date:
Thursday, July 17 2014, 10:00 AM
Place:
430 Dirksen Senate Office Building
Witnesses

Panel I
John James, PhD , Founder, Patient Safety America, Houston, TX

Ashish Jha, MD, MPH , Professor of Health Policy and Management, Harvard School of Public Health, Boston, MA

Tejal Gandhi, MD, MPH , President, National Patient Safety Foundation; Associate Professor of Medicine, Harvard Medical School, Boston, MA

Peter Pronovost, MD, PhD , Senior Vice President for Patient Safety and Quality and Director of the Armstrong Institute for Patient Safety and Quality, Johns Hopkins Medicine, Baltimore, MD

Joanne Disch, PhD, RN , Professor ad Honorem, University of Minnesota School of Nursing, Minneapolis, MN

Lisa McGiffert , Director, Safe Patient Project, Consumers Union, Austin, TX
Love: Its Real Effect On Patient Care
By Bruce Ramshaw, MD
'Vulnerability is not weakness. Vulnerability is the most accurate measure of courage. Vulnerability is the birthplace of innovation, creativity and change.'
—Brene Brown, PhD, LMSW, The Gifts of Imperfection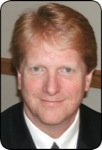 Mrs. George (not her real name) was not unlike many patients we see for complex abdominal wall problems. Several years earlier, she had an open abdominal vascular procedure and developed an enlarging incisional hernia. She recounts that when she complained to her primary care physician and her surgeon, she was told she was getting fat and there was nothing wrong with her abdominal wall. Eventually, she became angry because her physicians simply were not listening to her. After a while, she sought a second opinion, and that surgeon told her she had an incisional hernia. Due to its size, she was referred to our hernia program….(read on)
CONCLUSIONS: Implementation of a standardized evidence-based handoff process across 23 children's hospitals resulted in a significant decrease in handoff-related care failures, observed over all handoff types. Compliance to critical components of the handoff process improved, as did provider satisfaction.
 Amazing post from our PIPSQC Ambassador and friend, Johannah Bruns Back, about a big wooden door, privacy and love.
"I am just a mom. But, I am a mom who has seen and felt the impact that one tragic mistake can cause. I'm a mom who has spent countless days within hospitals, witnessing and experiencing first-hand how what may seem like minor shortcuts against policy to some, can drastically affect patients and their loved one's well-being. As a mom, I want to thank you and your organization for making sure that your staff is following HIPAA rules and regulations as they apply to patient care/privacy."
The healing art of gardening exists for us all. 
Where flowers bloom so does hope.~Lady bird Johnson
Justin Micalizzi Memorial IHI Scholarship
This scholarship is for health caregivers who are committed to pediatric patient safety and providing a safe health care environment for their patients and families. The Micalizzi Scholarship covers 100% of General Conference fees for IHI's 26th National Forum. In addition, the scholarship winner is reimbursed for up to $1,500 for travel, lodging, or other Forum expenditures (including fees for Learning Labs or Minicourses). The scholarship is intended for those serving vulnerable, underprivileged, and underserved pediatric populations. Click here for application instructions.
~~~~~~~~~~~~~~~~~~
We are very proud to announce our Justin Micalizzi Memorial IHI Forum Scholarship again this year! We've awarded 19 healthcare scholarships over the past years to the most amazing clinicians and students in partnership with the Institute for Healthcare Improvement and supported by The Task Force for Global Health.
Many thanks to all those who helped make this project a success. By providing honorariums for my speaking/teaching events at your hospitals and medical schools, to the many private donors who believed in our mission-we've met our goal!! Our work is totally supported by this funding and we truly thank all of you who generously donated since our Justin's HOPE Project's inception. The results have been phenomenal. The experience life changing. 
Spending time at the Forum with the recipients is a highlight of my work.  Please take the time to apply and tell us what you're doing to improve pediatric patient safety!
Most Sincerely,
Dale Ann Micalizzi and family
CCRMC's CEO, Anna Roth, shares some of the key strategies used by the hospital in changing to a Welcoming Policy.
Famously, good surgeons know how to operate, better surgeons know when to operate, and the best surgeons know when not to operate. I suggest that poor doctors run away from their errors, good doctors acknowledge and learn from them, and the best doctors not only acknowledge and learn from their errors, but journey with the patient through the pain they've created, no matter how uncomfortable the journey.
Exactly!